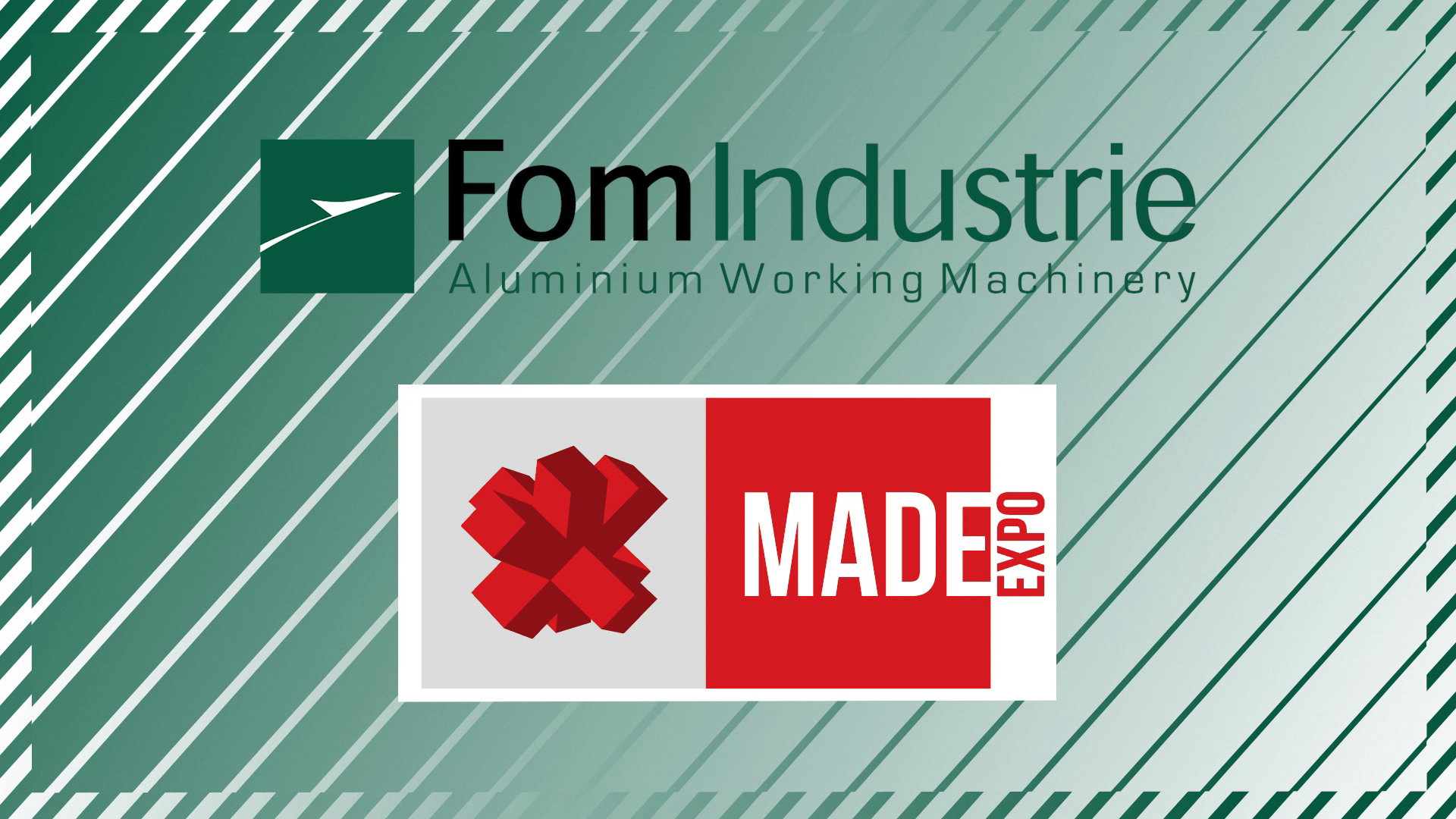 MADE expo 2021
November 2021
MADE EXPO along with the SICUREZZA and SMART BUILDING EXPO attracted over 45,000 professional visitors interested in new technologies, digitalisation and sustainability. The three events were held in parallel for the first time and drew over 700 exhibitors to offer a truly complete overview of the building supply chain.
Raffaella Pettinari, Fom's Communication Manager gave the following assessment when the exhibitions closed: The visit we received from Mariastella Gelmini, Minister for Regional Affairs and Autonomies, was a sign of confidence of which we can be rightly proud, and a further confirmation that we made the right decision to exhibit at Made Expo. Though our physical return to these events was obviously in doubt because of the global health crisis, as the leading player in our market, we wanted to demonstrate our belief in MADE as our sector's top event by committing ourselves to the front line as a key sponsor.
The numbers have proved us right and we are happy to say that this year we attracted attention from even more companies than in the previous edition. We firmly believe that live trade fairs work. It's up to us exhibitors, along with the organisers, to come up with new ideas and provide the added value that will draw in more visitors.
Fom Industrie chose MADE expo to showcase the LMX 2 650, the latest evolution at the top of the range, and the only line on the market able to perform pyramid cuts and machine five profile faces as standard, with just one unit.
Alessandro Pettinari has more to say. The Fom Group's CEO tells us: Made Expo was an important opportunity for us to present our latest technological innovations. Despite many months of pandemic, our company has continued to develop new ideas, and to produce and sell machines. But we have really missed being able to meet our customers, our people and our dealers. In economic and financial terms, this will be a good year for Fom and all the companies in our group, but we know that it is only by investing continuously in new process innovations and research, and by developing our technology and our competences that we can carry on achieving results of this kind.