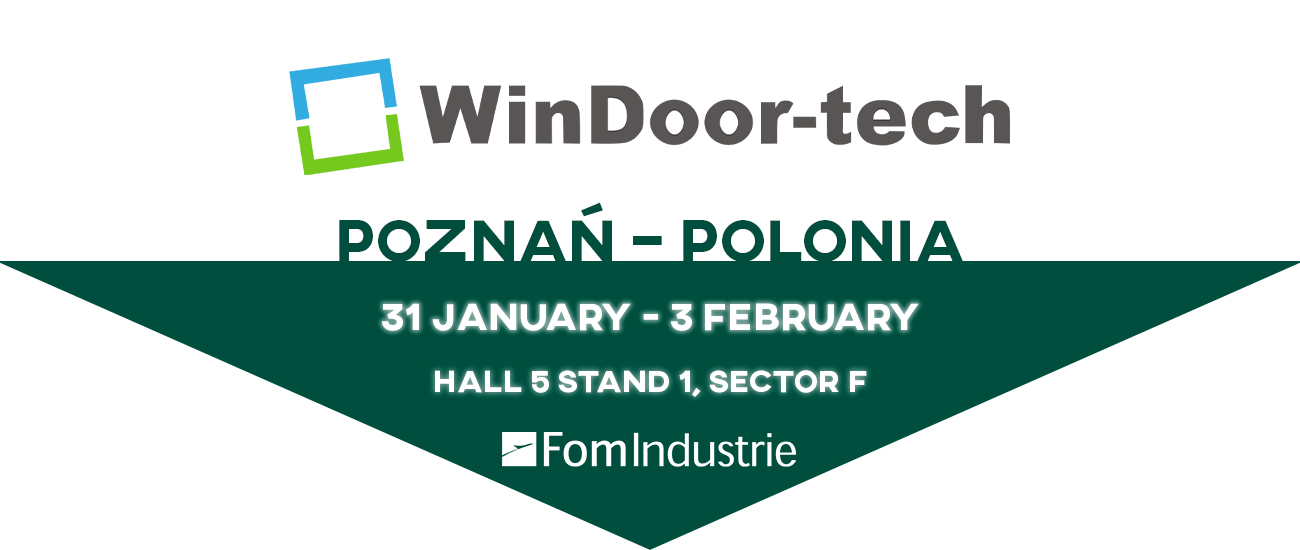 Fom Industrie @WinDoor-tech
WinDoor-tech trade fair is the unique possibility to get to know the comprehensive market offer for producers of windows, doors, gates and façade systems, as well as for designers and scientific environments. The next edition will take place 31.01-3.02.2023.
The window joinery industry has become one of the most competitive sectors of the Polish economy. The WinDoor-tech Fair is the most important meeting involving manufacturers and distributors of machines and components for the production of windows, doors, gates and facade systems.
The flagship offer of the WinDoor-tech Fair includes the exhibition of the latest developments in production automation, robotisation and digitalisation. During this event, industry leaders show the world the latest products and solutions.
Fom Industrie will be at WinDoor-tech with Fimtec Polska. On the stand it will be possible to check live demos on LMX 650.
The machining unit LMX 650 tooled up with max 18 electrospindles and the cutting unit with infinite 360° blade rotation produce a continuous flow of processed and cut to measure elements. The additional machining module XMU carries out end milling (with blade, mill or mill units), boring and head tapping, as well as 45° and 135° inclined cuts, guaranteeing maximum flexibility for numerous applications.