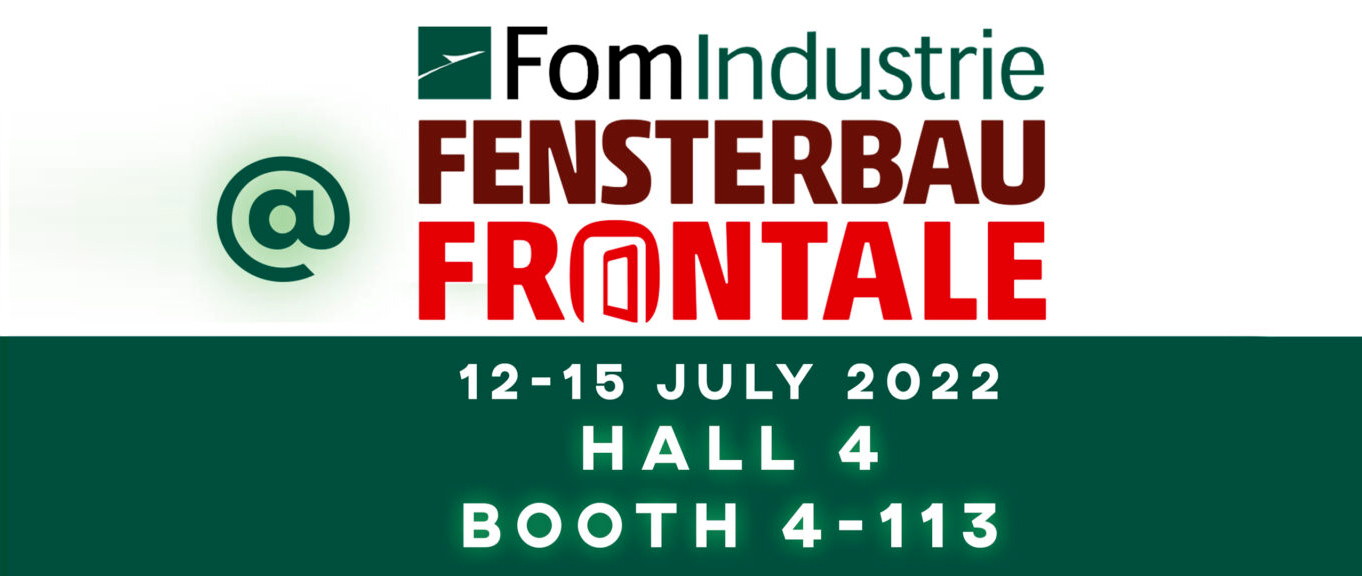 Fom Industrie @ Fensterbau Frontale 2022
Innovations in windows, doors and facades will be on display at Exhibition Centre Nuremberg, @ FENSTERBAU FRONTALEs a one-off "Summer Edition" from 12 to 15 July 2022.
Fom Industrie will be present at Fensterbau Frontale (Hall 4- Stand 113) with a wide selection of products for the window, doors market and high tech solutions for aluminium cutting and machining.
Products on display:
FMC serie tre: 4 axes CNC for drilling and milling aluminium or steel profiles. On the CNC displayed, the pendular function / multi- piece machining function will be activated.
FMC serie due: 4 axes CNC has been for drilling and milling operations on aluminium or steel profiles. Supplied as standard with minimum lubrication, 10 location tool magazine, 5 kW electrospindle and two pairs of pneumatic vices with positioning using an upright
BLITZ 55: Two-head sawing machine with motor driven movement of the mobile head and electronically controlled head tilting
PANDA 400: Up-feed single head sawing machine certified for both aluminium and PVC
Moreover sales representative of FST (Fom Software Technology) will be available for live demo on ProF2 suite. ProF2 suite is the solution for all the requirements of the framing industry.