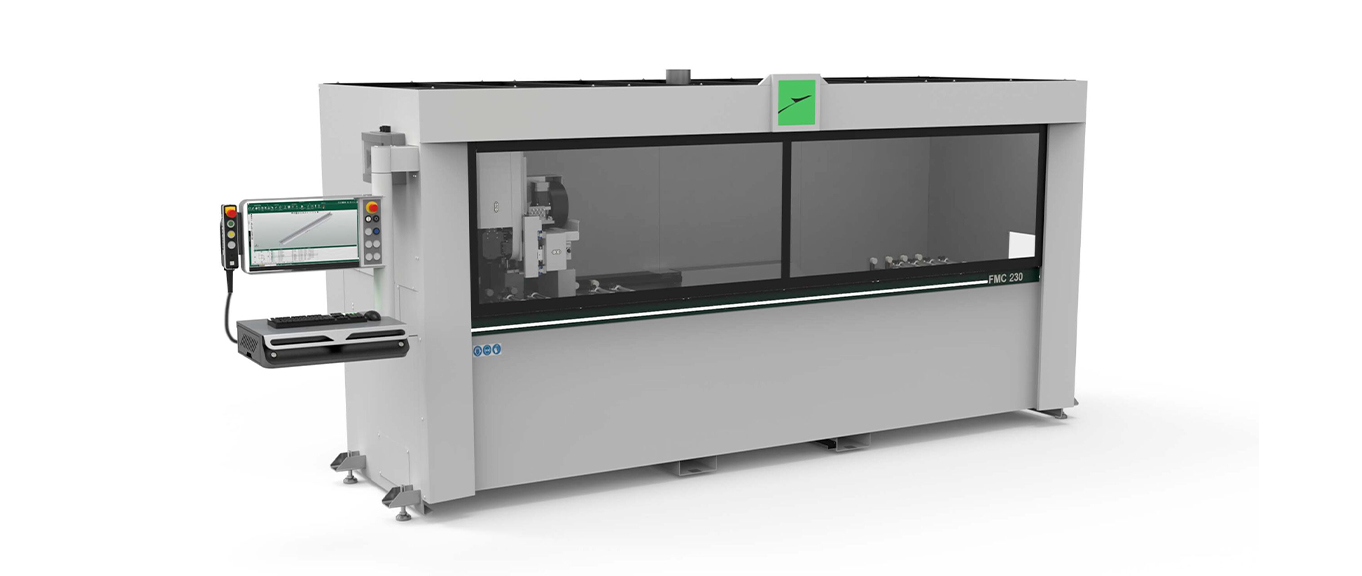 SERIES 2: FMC 230
FMC 230 is a fully automated processing centre with 4 interpolating axes for the machining of aluminium profiles with a cross section of 160×210 mm and steel tubes up to 2 mm thick.
FMC 230 is equipped with a 5kw, air-cooled electrospindle that allows the production of custom machined and milled elements on profiles up to 3200 mm length.
Highlights:
• machining head with rotation locking brake ensure accurancy
• standard 10 location automatic tool change
• tool-free vice jaws adjustment to speed up the manufacturing process
• 5kw air-cooled electrospindle pivotable from -15° to +195°
• absolute encoder system
• minimum quantity lubrication with pure oil
• ample visibility during machining
• X-FLOW dynamic tool lubrication system
• X-PAL ( Positioning Assistant LED) the muti function led bar
• Lola ready
It is also possible to add up to 1 stops to machine simultaneous 2 bars (up to 4 bars if matched with X-PAL).
On demand a bar length machining device is also available to detect the length of the profiles and position the machining operations accurately.