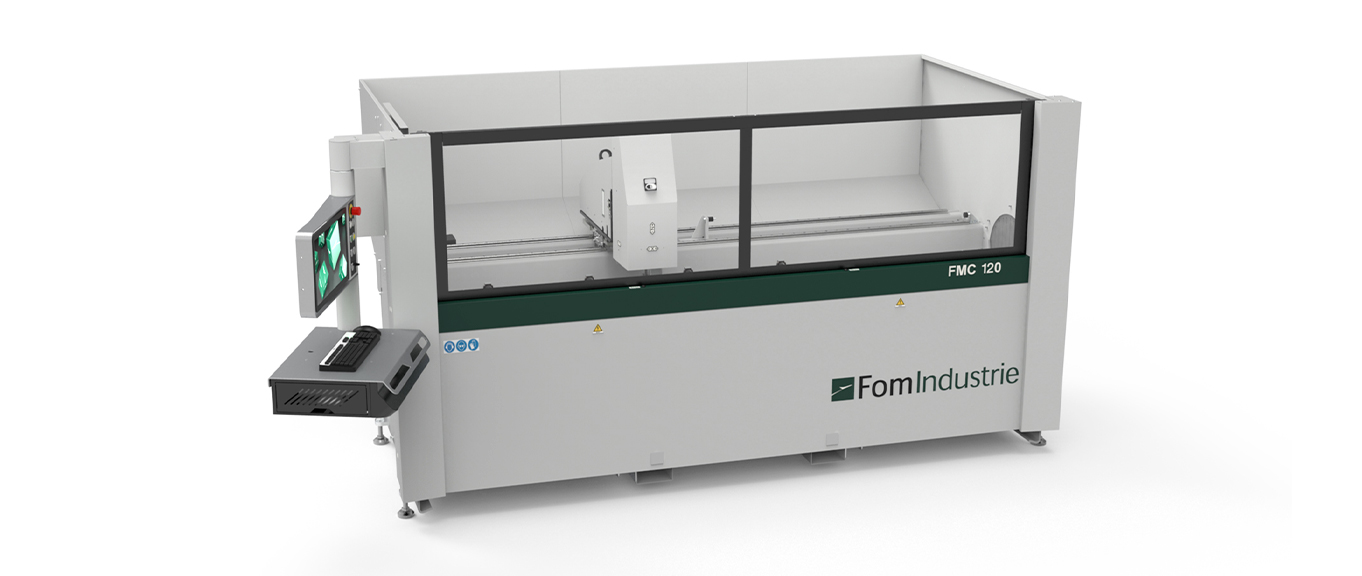 SERIE 1: FMC 120
FMC 120: 3+1 axis machining centre with pneumatic rotation of the work table to 0°/90°/180°
The FMC 120 machining centre with 3+1 controlled axes and pneumatic rotation of the table has been designed to carry out drilling and milling operations on aluminium or steel profiles. Equipped as standard with minimum lubrication, double stop, manual 6 location tool magazine and spindle with quick-release tool coupling, the FMC SERIES 1 is the solution that combines compact working dimensions and high machining performance.
Numerous configuration options are available (automatic tool change, rigid tapping, rotation of the adjustable table to intermediate angles, lubri-cooling), making FMC SERIES 1 a solution that can be scaled to many different needs.
Highlights:
• air cooled 3kW ISO 30 spindle motor provides power and reliability in every working condition. The rigid tapping and flow drilling functions can be activated on request
• machining on 3 sides of the profile and on the 2 ends. On request, rotation of the work table to intermediate angles with manual stop.
• minimum lubrication with pure oil or lubri-cooling on request
• standard vices in cast aluminium with dual working pressure, manual positioning in X and quick adjustment. Their small size reduces the need to reposition the vices and ensures firm locking very close to the machining point.