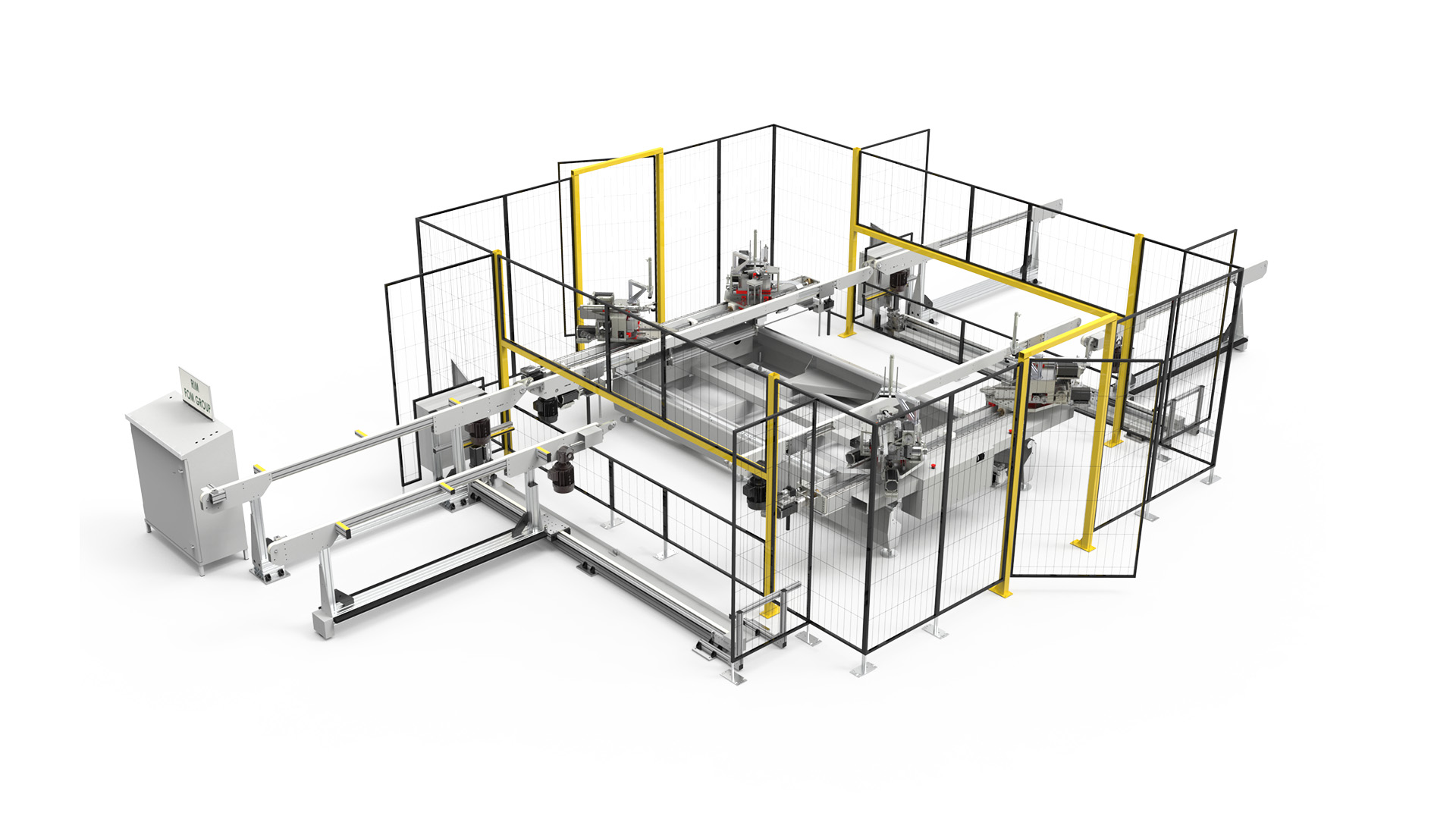 Ever Theta A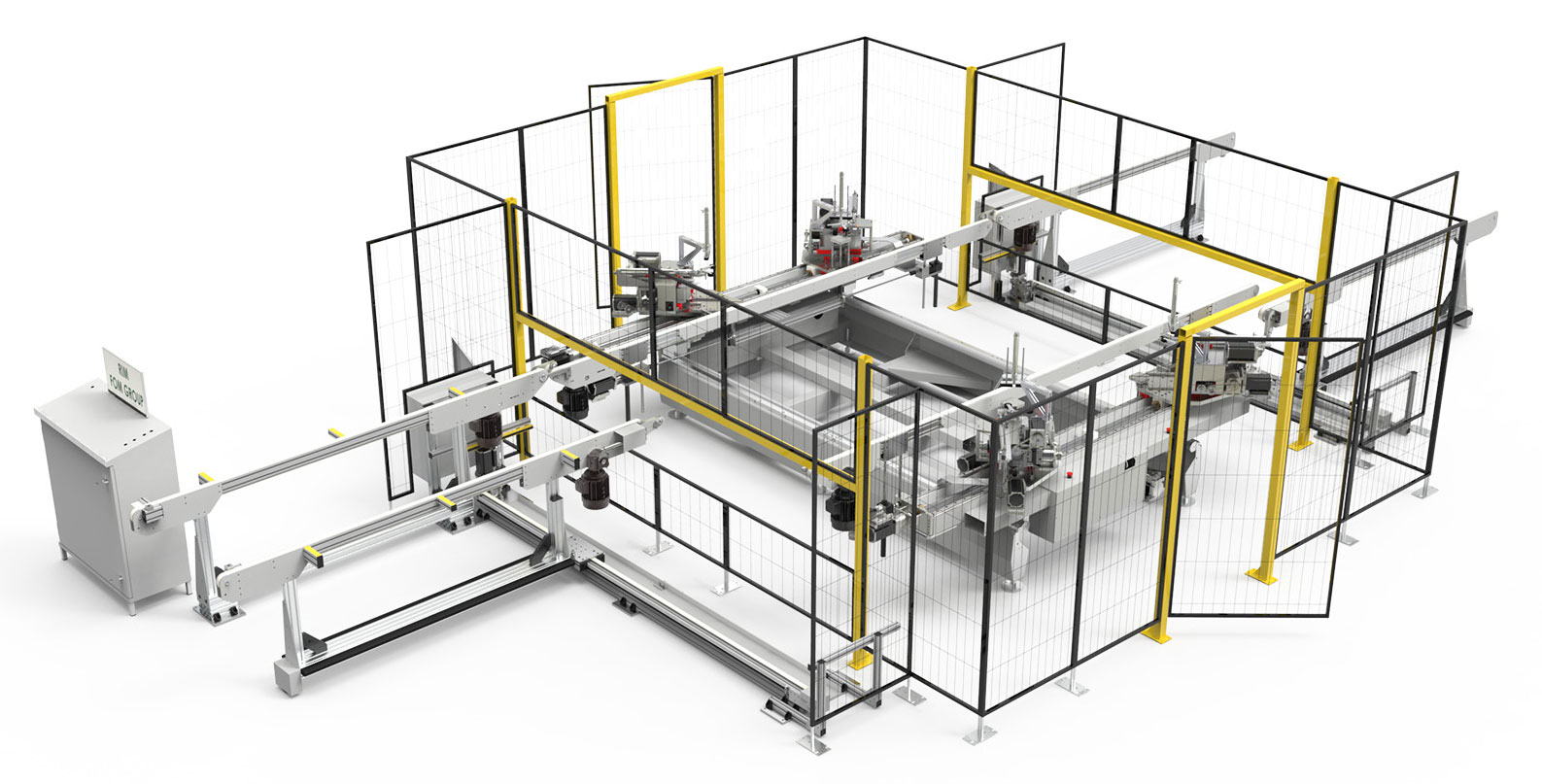 4-head crimping machine with controlled tool positioning, loading table and automatic unloading table
The simultaneous crimping of all 4 corners of a square means it is possible to increase productivity fourfold with respect to traditional machines, while maintaining high standards of quality in the product.
Loading and unloading take place automatically using two distinct tables, making the system suitable for insertion into a continuous cycle work flow.
Discover how the machine works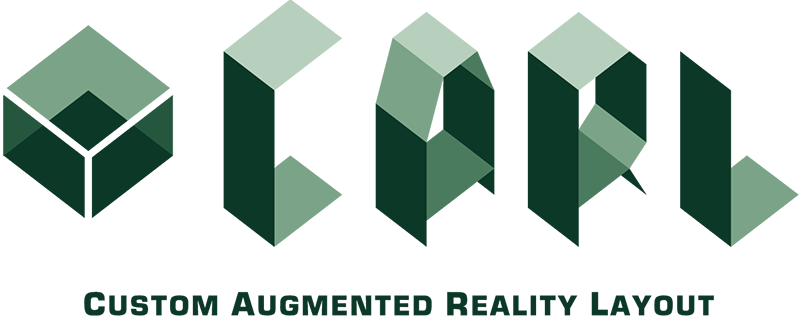 Configure your workshop with CARL
CARL is the original Fom Industrie app to design customised workshops based both on your production needs and your available space!
We can configure your model using CARL and project it using enhanced reality mode!
It is also possible to position 1:1 scale models of FOM machines directly in your workshop, for an all-round experience!