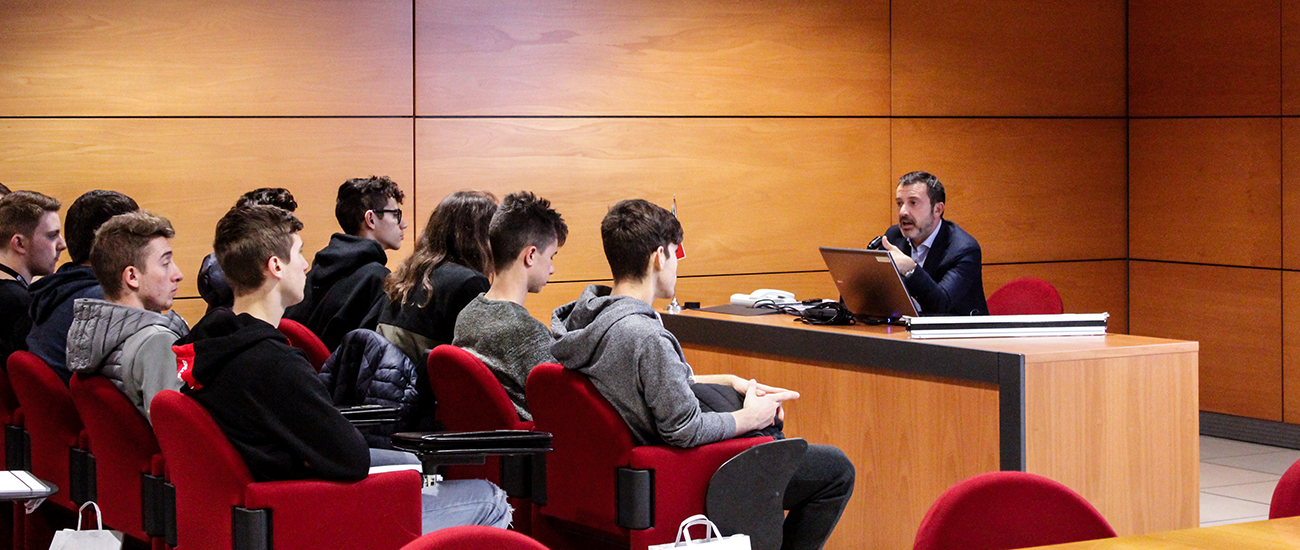 A positive school/industry experience in Valconca: 7 new employees
Yesterday, a ceremony was held in the conference room of FOM Industrie in Cattolica to present students from technical schools in Rimini, Morciano di Romagna and Urbino with attendance certificates for the "Industry 4 School" free work experience course.
Now in its second edition, the course is organised by three Valconca companies intent on attracting young talent for the future. All three businesses are constantly growing and finding it hard to identify suitably qualified people.
Made up of 24 afternoon lessons (8 per company), the course gives highly motivated students direct experience of three of our area's leading industries, where they not only acquire important notions of mechanical, electronic and information engineering, but are given the opportunity to practice on the sort of advanced simulators that are simply not available in technical school laboratories.
Alessandro Pettinari, CEO/Managing Director of the FOM Industrie Group, acted as master of ceremonies and thanked the one hundred plus people present, who included students, teachers, employees and representatives of the institutions. In particular, the Emilia-Romagna regional council was represented by Councillor Nadia Rossi (a member of the Economic Policy Committee) and by the Head of the Planning Service for Education, Training, Employment and Skills, Francesca Bergamini.
Before the certificates were presented to the 84 technical school students, the microphone was offered to seven young people who had completed the first edition of the "Industry 4 School" course the previous year and who had found employment in the meantime in production or technical roles (three in M.T., three in FOM and one in Universal Pack).
Speaking with conviction, they thanked the companies and the schools concerned for having established the necessary synergies, and emphasised how useful the project had been in giving them a taste of industry and allowing them to come to grips with real-life production and technical problems. Their stories will certainly encourage future course participants to work hard, because "Industry 4 School is a doorway to employment!"
Click HERE to read the full article (ITA).