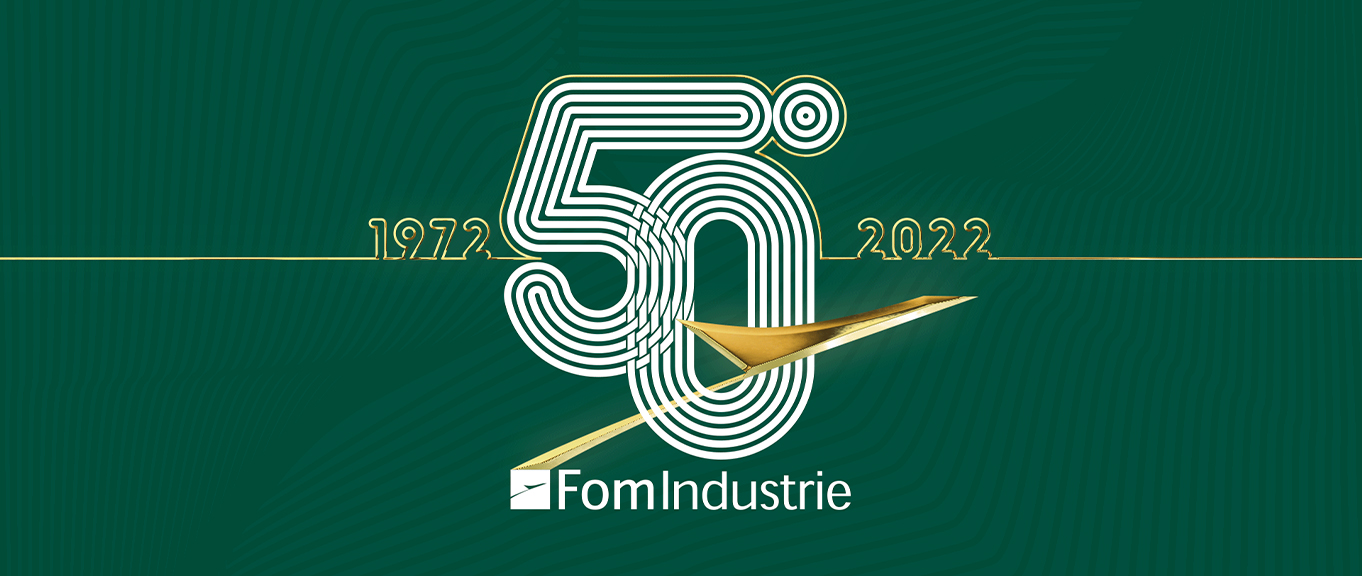 1972 – 2022: Fom Industrie turns 50
Fom Industrie is celebrating fifty years of activity in 2022 – a significant milestone for a company that, over the years, has become one of the world's top manufacturers of extruded aluminium processing systems and machine tools.
Fom Industrie was formed in 1972 as a small engineering workshop and foundry. Initial activities included the production of model aircraft in cast aluminium, accurate scale reproductions of the civilian and military planes of the time. The company's logo references these origins: a stylised aircraft hints at flight and a desire to achieve ambitious goals.
The company later began manufacturing equipment and machines for processing aluminium profiles, and became the preferred supplier to the sector in just a few years. The company has continued to grow and develop ever since.
To celebrate this important anniversary, Fom is launching a celebratory logo that will be used on all official communications in 2022.
Alessandro Pettinari, CEO of Fom Industrie, explains: Sadly, given the uncertainty caused by the current epidemic, no events have yet been planned to celebrate the occasion, but that does not mean we shall not continue to stress the importance of an anniversary that fills us with pride. We are playing a leading role in a great story and feel responsible for moving forward with plans for innovation and growth, maintaining the same enthusiasm and passion that Fom inherited from its founders and has demonstrated ever since.