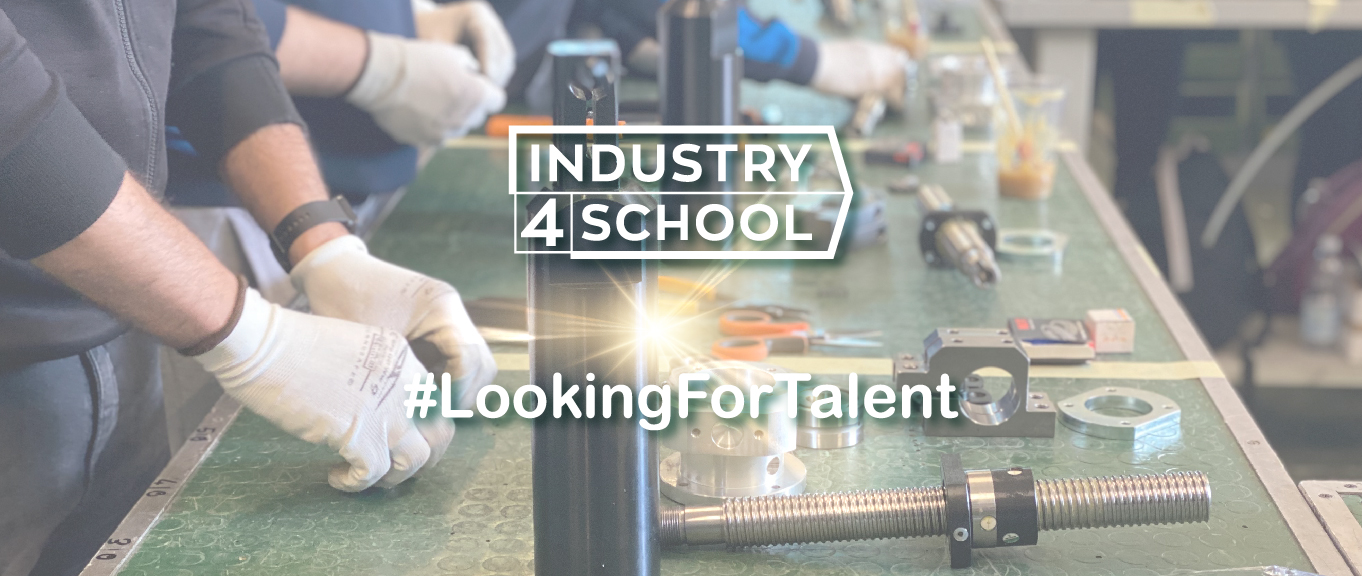 Programs and Training @Fom Industrie
Fom Industrie continues to invest in specialist training programs for young people in the area.
This means resumption of the Industry4School project, aimed at the most meritorious students from the technical and industrial institutes of Rimini, Morciano and Urbino.
I4S is an innovative co-operation between local schools and businesses put together by FOM INDUSTRIE, Universal Pack – Sachet and stick machinery and M.T. S.r.l.
Subdivided into two sessions per year, one for Year Twelve and one for Year Thirteen students, the program involves afternoon lessons on site for a period of three months, one month with each company. The students are divided by specialism, mechanical, electronic and IT. The content of lessons is calibrated to fit in with the educational plan for the young people, enriching it with practical elements and industrial applications. I4S was born in 2017 and over this period many past students have become part of the staff of Fom Industrie and the other sponsor businesses.
Finding qualified, motivated staff is a priority for every expanding business. Therefore the #lookingfortalent project, created by Fom Industrie with the co-operation of ManpowerGroup Italia, is a genuine opportunity for candidates to grow professionally. This is an innovative selection and training process involving 14 candidates for 40 hours, during which these talents were able to attend theory and practice master-classes held by professionals from Fom Industrie. The program has been designed as an enrichment for the candidates and a unique chance to demonstrate soft skills and potential in a business context.
Alessandro Pettinari, CEO of Fom Industrie, stresses that: Fom has always had strong links to its local area, and for us it is essentially important that we pay proper attention to the training of young people with career paths aimed at getting them onto the workplace and into technical and design based professions that have a certain future. This is naturally a necessity for FOM, but it is also common to many other manufacturing businesses, so we feel it is our duty to voice these needs and transmit to the students, their families and the school system clear and precise indications on which professions are the most sought-after, taking on the role of facilitator so that demand and supply converge.